" When I began working with Inga, just 3 months ago, I was suffering from thoughts of depression, anxiety and fear following a sudden and traumatic bereavement 5 years earlier. I'd worked extremely hard to overcome these difficulties myself and had made some progress, but still had days where I felt the negative emotions were more in control of me than I was of them, and this was affecting many areas of my life. I was also very overwhelmed with demands on my time and really struggling with a lack of focus and productivity.
From the very first session with Inga I began to experience relief and immediately started to feel calmer and more peaceful. I very soon found I was managing my time better and feeling less overwhelmed and more in control. After just 3 weeks I was getting really, really, excited about the positive changes I was experiencing in numerous areas of my life – I was literally jumping around the house!
3-months on, I'm no longer experiencing the depression, anxiety and the fear – which was affecting my life in more ways than I'd known! I feel calm, peaceful and much more focussed. I'm managing my time effectively and rapidly moving forward in many areas of my life as a result. Day-by-day the fog is lifting and I'm getting much clearer about where I'm going with my future and feeling so excited about what it will bring!
I feel happier, and more alive, than I've felt for at least 6 years! This is such a wonderful experience it's difficult to explain it in words.
Thank you so much Inga!"
C. Porter
http://www.cassporterpt.com
"I have been having coaching sessions with Inga for some months now and it is one of the best investments I have made in a long time! Inga is a warm, empathic and intuitive person who has the rare ability to combine these attributes with objective professionalism, using her knowledge and skills in a focused and effective way.
Inga has tailored the coaching sessions to my needs with flexibility and understanding. Every session has given me valuable new insight that has allowed me to grow both personally and professionally. Inga has introduced me to a range of valuable techniques which she teaches and applies with skill and sensitivity.
I am achieving the personal goals that I have set as well as discovering new goals that I wish to achieve along the way. The work I am doing with Inga is teaching me so much about myself and I am so grateful to have had the opportunity to work with her. Thank you Inga!"
L.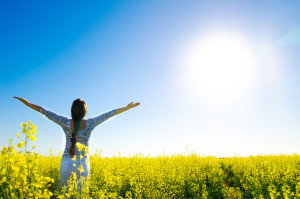 I can highly recommend Inga and the work that she does with EFT and coaching. I had been struggling to overcome many past traumatic experiences that were holding me back in many ways and I was fortunate enough to meet Inga at a local group.
After a very positive initial session, it was apparent to me that Inga has all of the skills and experience required to move me forward in my personal life as well as my business life. The sessions have created a major shift for me, emotionally, and I am extremely grateful for the new opportunities that I am now able to allow in comfortably and confidently.
Val Charman
I would like to sincerely thank you Inga for the patience, professionalism and insight you have shown me over the last few weeks. I am honestly shocked at how powerful EFT has proven to be. I won't pretend that it has been an easy or comfortable process but with your support and encouragement to continue tapping I am now clearly seeing and feeling the benefits. If you ever have a potential client who would like a reference please feel free to give them my email address.
Once again my sincere thanks.
Colin Pickford http://www.mutthouse.co.uk/
Before sessions with Inga I had never heard about tapping. It turned out to be a great method. Before working with Inga I felt not very confident in myself. Quite often I was overwhelmed by such thoughts as 'I don't think I can do that' or ' It won't work for me'. I was procrastinating doing things on regular basis and after that I felt really bad.
I was really surprised how during sessions my perception of things I needed to do changed dramatically. They didn't seem like problems anymore at all and I embraced the confidence that everything is possible. During sessions I sometimes had very strange feelings, initially I didn't understand what was happening, but later realized that it's just energy release and that too convinced me that this method works.
Now I also use tapping on my own, I feel much calmer and more confident and that is noticed by people around me. Inga is really able to tune in and be present, wants to help and sincerely believes in what she is doing. I hope my cooperation with her will continue. Thank you!
Ieva Strema
"I have been a restless soul for some time and was increasingly finding it hard to drag myself away from stressful situations and used work related pressure in an attempt to gorget about it or thinking it would go but of course it didn't! So I decided it was time to do something about it and so i decided to work with Inga who coached and encouraged me through her programme.
The impact on me and my life is amazing and whilst I have much more work to do to find my true self I am so pleased with results so far. I would recommend this to anyone in a similar life balance and fear of change to take part!"
 T.S.
I have been working with Inga for a little while now.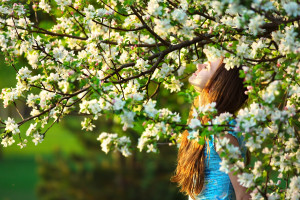 I was rather curious about EFT and also a little cynical. It didn't make sense to me as to how it works…however, I am open minded and was definitely prepared to "give it a go!"
After the sessions, that often have a fun element to them, in that we do sometimes laugh about what we are doing, I always feel in some way a little different and then try to analyze what I feel. This is always without success and so each time I decide that nothing has really changed.
HOWEVER, that change is so subtle, that it is not until days and sometimes weeks later that something dawns on me (in relation to my behaviour) and I have no other explanation except to say that it can only be the tapping!
There are 2 particular areas, where I now know for sure that I am thinking differently and one is that we worked on a constant feeling of "overwhelm"…too much to do and it was completely "fussing" my head.
I still have the same amount of "stuff that I think I have to do" but I am no longer bothered by it…..it doesn't consume me at all any more AND I am finding that I am getting more done! How bizarre is that??
I seem to be a calmer and more methodical person. It's brilliant. I even found the time to play my piano which I haven't done for ages….but of course…there is no extra time! I just feel like I have extra time. That is priceless!!
Thank you Inga.
Andrea Agacinski
In the beginning of starting to work together I could not see any light in my life, everything seemed so dark, hopeless and I felt like my life was collapsing. I had had a bad pain in my arm for few months and could not work. I knew it was connected to how I felt. Pain was going and coming back, but I became able to think about all areas of my life and reasons why I am so unhappy. Tapping helped me to change. I started to feel lighter and most of times happy. Inga is very flexible life coach. She chose methods according to my needs and feelings. I'm amazed by results. My arm got much better, positive thinking brought lots of changes in my life. I got new job with better conditions and much better pay. I started to dream, became more peaceful. Inga gave me hope. I am in the beginning of my transformational journey. Thank you so much, Inga!
Inguna Kudina
I had a tapping session with Inga because of my nervousness when I am around a certain man. My right hand shook uncontrollably. During the session I was sceptical about it all and not very co-operative. Inga was so great, intentional and light-hearted at the same time. She gave me the advice to tap before I met him and I did this and to my absolute amazement when I met him and we shook hands my hand was perfectly steady. This is nothing short of a miracle for me and I was so grateful and thankful to Inga and to the session she had given me.
I recommend her without any hesitation
Margaret Dempsey, Author of "Journey To Self' www.kundalinispiritualawakening.com