If you have lost someone you love, most likely you have heard from well meaning relative or friend: 'He/she wouldn't want you to be unhappy and grieve for the rest of your life'. Or some variation of that. In the midst of raw pain and sorrow you probably just got angry (even if you didn't show it) or even more sad, or those words simply didn't sink in at all.
After the sharp edge of the pain has soothed a bit you might have considered this idea again and mentally agreed – yes, it's true, they wouldn't want me to be unhappy. Yet you have felt absolutely unable to follow this advice. 'How, for God's sake, can I be happy when my beloved child, or husband, wife, or brother, sister, my dear friend, my precious dog or cat, is dead? All I feel is pain, this deep hole in my heart; all I want is cry; all I can think about is that they are not here?'
With festive season coming, Thanksgiving for America or simply celebrating being with family, being grateful for the gifts we have on everyday basis, this dilemma can be even more tearing us apart. 'How can I be happy when they are not here? How can I join rejoicing and celebration of others – they don't have such a loss? How can I know for sure that there is a part, soul, or call it whatever you want, left of deceased loved one to communicate with me? All I know is that I don't see them anymore, can't touch them, can't hug them, can't hear their voice…can't anything…and never will…'
Festive season, holidays and any anniversaries might be so hard on us when we have lost a loved one. We might feel so isolated and lonely with all the cheering around.
I truly do believe that there is no death; just the change of form and that communication with deceased ones is always possible. That would be my first tip on helping those who grieve at this time: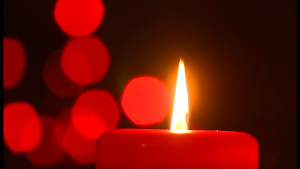 1. Ask for help.
Even simply talking with loved deceased one, asking them for help, for guidance – in whatever form possible. They do hear us and the ways they try to communicate might not be as physical as we imagine them to be. Pay attention to what you see and hear. Become quiet. .
You might notice repeating song – pay attention to lyrics.You might notice repeating books suggested, movies, billboard sayings even. Birds, butterflies, feathers… Mary Elizabeth Frye in her famous poem says:
I am not there. I do not sleep.
I am a thousand winds that blow.
I am the diamond glints on snow.
I am the sunlight on ripened grain.
I am the gentle autumn rain.
When you awaken in the morning's hush
I am the swift uplifting rush
Of quiet birds in circled flight.
I am the soft stars that shine at night.
Do not stand at my grave and cry;
I am not there. I did not die.
Read it as if you heard your loved one's voice, as if they are reading it…for you.
Asking for help can include turning for guidance to your Angels, Higher Guides, God, the Source, the Universe, Beings of Light – anyone from the non-physical. If that is not your cup of tea – find your support system in humans or natural world. A friend you trust, relative, colleague, coach, counsellor. Find a group that supports your needs. We don't need to face the grief alone. Everyone at some point in their lives comes in touch with feelings of loss. There might be lots of people who understand where you are and what you are going through. But the reality of our society is that we are not taught either how to grieve or how to support those who do. It's up to us – those in need of support to educate others and express our needs. And people around often will be happy to help if they received clear guidance on how.
2. Focus on self care above all.
Maybe at this time it means fully allowing yourself to grieve and mourn even in the midst of overwhelming messages of celebrations. Set a special grieving time, if necessary. Time to be alone, to reflect, time to cry…It can be as little as 10-15 minutes. Give yourself the gift of asking that you are not disturbed during this time and be fully present with the most important person in the world – you.
Be honest with people around you – tell how you feel and what practical help you need from them. Pretending to be strong when inside you are breaking down is not serving anyone. Tell people what you can do and what you don't feel comfortable to do. Don't force on yourself all 'shoulds' and 'shouldn'ts' .
 3. Create new rituals or change existing traditions. 
Maybe it is a ritual of visiting a cemetery, lighting candles there, putting up decorations, singing songs. I must say, in general I am not a 'cemetery' person, I don't feel the need to go there to connect with my son or other loved ones. But there is a little angel put on my son's grave by his granny and I love it! It's just a couple of times a year that I am able to be there and I always bring white flowers. He is my angel and when I look up at tall trees swinging in gentle wind, I feel him around. And it feels light and playful.
What are the ways that you can change existing family traditions so that they honour the memory of your loved one and allow you to express your love for them? Is it putting an extra plate on the table, a photo and leaving space for them? Reading a story, a poem? Singing a song? Saying gratitude for all the joy and happiness they brought in your life? Please know that people around you might not feel that it is appropriate to mention your loved deceased one's name in fear that it would be too painful for you. It is up to you to say their name and include them in celebrations. They are not gone. It's just that the form of communication and your relationships are changing.
4. Sometimes less is more.
Don't get overwhelmed with all the holiday's 'shoulds'. Simplify. Set your heart and peace of mind a priority. Do you really need to send all those Xmas cards (even if only electronic ones)? Does the menu really have to be so exquisite and meal so large? Do you really need to do all that Xmas shopping and present wrapping on your own? What are the things you can omit, ask people around you to help with, or change altogether?